Virgin Wines Beer
£79.99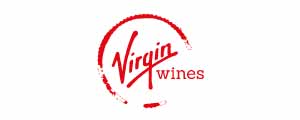 The ultimate advent calendar 2023 for any beer fan. Sourced from top British breweries this selection includes 24 full-size beers to kick off your Christmas in style. There's a mixture of IPA, pale ale, lager, and traditional UK ales all from top-notch brewers!
Explore 24 brilliant beers from breweries across the globe in just one box. This worldwide beer tasting experience is packed to the rafters with craft beers such as unique pale ales, tasty Trappist beers and mind-blowing lagers. There are plenty of chances to discover a new favourite beer as you blissfully countdown your way to Christmas. Why not join the list of satisfied customers that were lucky enough to indulge in last year's line-up of hoppy greatness.
Virgin Wines Beer Advent Calendar :
Virgin Wines Beer advent calendar 2023 :
You might not expect a company with wine in its name to offer a beer advent calendar but Virgin Wines do, and it's a great one too. Featuring 24 premium craft beers from all corners of the world, there will be something to satisfy all tastes in this calendar.
Within the Beer Advent Calendar 2023, you'll soon discover new beers such as pale ales, lagers, pilsners, Trappist beers, saison and blonde beers. Your palate will be thanking us as you taste your way through this expertly selected line up. Time to break the norm as you discover your new favourite!
This calendar includes 24 full-size beers : You can expect a 330ml can of beer every day of advent.
Sourced from top British breweries : top-notch beer makers, to bring you the most incredible flavours.
Awesome variety of beer styles : Boasting a variety of IPA, pale ale, lager, and traditional UK ales.
Includes exclusive, small-batch craft beers : Showcasing the best of British beers, only available at Virgin Wines.
BEER ADVENT CALENDAR 2023 …the magic begins!
=> Discover full content in CALENDAR CONTAINS tab
Contents value of this Advent Calendar :
Beer advent calendar content value : not disclosed
SPOILER:

Please note the full content of the 2023 Virgin Wines Beer Advent Calendar:

This Adult Advent Calendar contains 24 full-size beers to kick off your Christmas in style :
Two Tribes Mariachi Mexican Lager
Brick Brewery Peckmam Pilsner Gluten-free
Pilot Vienna Pale Ale
Lervig House Party
Bavik Super Wit
Pohjala Kosmos NEIPA
White Hag Ninth Wave New World Pale Ale
Paranoia Hazy Hoppy Hippo Beer
St Bernardus Watou Wit
Tempest Brewing Co. Vermont Sessions Hazy Session IPA
Adnams Dry Hopped Lager
By The Horns Hopadelic Session IPA
Tiny Rebel Electric Boogaloo Passionfruit Lil NEIPA
Utopian Unfiltered British Lager
St Ives Porth Pilsner
Thombridge Brewery Kipling Pale Ale
Siren Craft Yu Lu Pale Ale
Brooklyn Defender IPA
Vedett Extra Blonde
Jever Pils 33cl
Beavertown Bones Lager
North Brewing Sputnik APA
Northern Monk Eternal Session IPA
Mikkeller American Dream IPL
Content value of this advent calendar: not disclosed