Oto
£299.00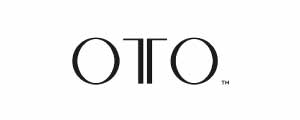 A journey to relaxation and rejuvenation this Christmas through 12 immersive CBD rituals in one advent calendar.
One-of-a-kind luxury advent calendar for a serene Christmas season.
Contains a curated collection of OTO beauty and wellness products to help you relax, rejuvenate and glow.
Worth £500 when items are sold separately.
OTO advent calendar a luxurious and effective beauty routine for a perfect skin as you wait for Christmas
OTO advent calendar 2023 :
With this 2023 advent calendar, all is calm, all is bright. Unlock a world of relaxation and rejuvenation with this exclusive advent 12 day calendar that is your gateway to a season of self-care and well-being. Cut through the chaos, reignite your radiance and find your festive space with an OTO moment for everyone.
This calendar includes a special selection of award-winning skincare favourites, alongside new and exclusive products, that will leave your complexion glowing, revitalised and restored.
Contents and value of this OTO Advent Calendar 2023:
The OTO Advent Calendar is filled with a selection of premium CBD-infused products along with face care products that are carefully prepared to promote relaxation and overall well-being. From CBD sleep drops to soothing bath oils and revitalizing skincare, each item is designed to enhance your daily self-care routine.
The value of products (Face creams, balm, serums..) contained in this beauty Advent calendar is worth £5OO
=> Discover full content of this calendar in the CALENDAR CONTAINS tab
Who is this OTO calendar for?
The OTO Advent Calendar is the perfect gift for all women who are wellness enthusiasts, skincare lovers, and are seeking relaxation in their daily routine. With luxurious CBD-infused skincare and a focus on well-being, it's a thoughtful present for loved ones or even a delightful self-care indulgence.
Prepare for a season of relaxation and rejuvenation as you unlock the calming benefits of CBD with each surprise.
Where to buy this advent calendar :
Compare and Buy this Advent calendar at the best price in one of these eshops:
OTO (available)
Fortnum & mason
OTO Discount Code :
No promo / discount code available to this advent calendar for the moment
Find here all the Advent Calendars with a discount code
SPOILER:

Please note the full content of the OTO Advent Calendar 2023 :

This beauty advent calendar contains :
CBD Sleep Drops (15ml)
Mini CBD Power Drops (3.75ml)
Sleep Soundly Bath & Body Oil (30ml)
CBD Pillow Mist (4ml)
Exfoliating Cleansing Jam (25ml)
Balance Roll On (4ml)
Replenishing Day Cream (15ml)
Revitalising Oil Serum (15ml)
Rejuvenating Eye Cream (15ml)
The Ultimate Balm (15ml)
Nourishing Hand Balm (75ml)
7-Day Glow Treatment
(Discover detail of products on picture)
Content value of this advent calendar: £500