Fresh
£298.00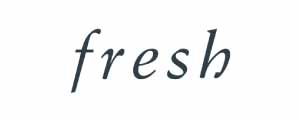 Treat yourself to a beauty moment with the Fresh 2023 Advent calendar!
An edition celebrating the brand through 24 surprises for the skin and the senses with face and lip cosmetics, body care and many more
Moisturising lip masks, nourishing body care, face masks and cleansers, Fresh Beauty has brought together all its favourites and bestsellers in this unique beauty advent calendar.
Fresh Advent Calendar 2023 :
Discover the Fresh 2023 Advent calendar. An exclusive edition featuring all the brand's favourites and bestsellers.
For 24 days, discover all the beauty universes of the brand: face cosmetics, lips and body care products
A luxurious box; ideal for all women who want to treat themselves to all the Fresh Beauty know-how in a single calendar. The goal? A unique sensory experience and an effective beauty ritual thanks to the power of natural ingredients that the brand has the secret.
Content's value of this Advent Calendar :
The 2023 Fresh advent calendar features 24 skincare products, including items like the Black Tea Age-Delay Eye Cream, Crème Ancienne Ultimate Nourishing Honey Mask, Rose Deep Hydration Oil-Infused Serum, and Sugar Strawberry Exfoliating Face Wash.
The value of products ( cream; lotion; mask…) contained in this beauty Advent calendar is £387
=> Discover full content in CALENDAR CONTAINS tab
What is Fresh?
What started out as a small neighbourhood shop in Boston and then New York has grown into a true lifestyle beauty brand offering a full range of face care, lip care, body care and fragrances sold worldwide. Fresh's indulgent textures and divine scents are designed to awaken the senses and deliver proven results.
The success of the brand is the result of this combination: extraordinary sensations and proven effectiveness. Lev, one of the founders, often says that "customers don't know they need fresh until they discover our products and can't live without them".
Even today, the founders are still very much involved in the company and continue to bring their passion to bear on their dream of creating effective beauty products and providing a unique sensory experience.
Who is the Fresh Advent Calendar for?
Dedicated to beauty, and more particularly to skin care, this Advent calendar is aimed at women who want to take care of themselves, of their skin and who need to feel fresh, soft and beautiful everyday with  natural-botanical skin-care. It will be perfect for beauty addicts who like qualitative beauty products.
Fresh code / voucher :
No available promo / discount code for this advent calendar at the moment
Find here all the Advent Calendars with a discount code
Fresh Advent Calendar 2023 Release Date
The advent calendar is available on fresh.com
SPOILER:

Please note some of the content of the 2023 Fresh advent calendar:

Some of the 24 products included in this year's calendar are:
Black Tea Age-Delay Eye Cream
Black Tea Anti-Aging Ceramide Moisturiser
Black Tea Corset Cream Firming Moisturiser
Black Tea Pepitide Firming Overnight Mask
Crème Ancienne Face Oil Elixir
Crème Ancienne Soft Cream
Crème Ancienne Ultimate Nourishing Honey Mask
Floral Recovery Calming Mask
Kombucha Antioxidant Facial Treatment Essence
Lotus Antioxidant Daily Moisturiser
Lotus Antioxidant Night Moisturiser
Rose & Hyaluronic Acid Deep Hydration Emulsion
Rose & Hyaluronic Acid Deep Hydration Moisturiser
Rose Deep Hydration Oil-Infused Serum
Rose Face Mask
Soy pH-Balanced Hydrating Face Wash
Sugar Advanced Therapy Treatment Lip Balm
Sugar Papaya Tinted Lip Balm
Sugar Recovery Lip Mask Advanced Therapy
Sugar Rosé Tinted Lip Balm
Sugar Strawberry Exfoliating Face Wash
Tea Elixir Skin Resilience Activating Serum 30ml
Content value of this advent calendar 2023: £387