Anthropologie
£78.00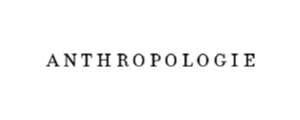 The 2023 Anthropologie Advent calendar will take care of your skin for 24 days until christmas! This new skincare calendar contains all the must haves you need  from the best brands to show a perfect glow for the big day!
You'll find inside this beauty calendar premium and famous samples like the Verden D'orangerie Hand and Body Wash or the Magic Organic Apothecary Fortifying Bath Shot.
Exclusive discount code : Get 10% OFF with promo code : WELCOME10
Anthropologie Advent Calendar :
Anthropologie Advent Calendar 2023 :
Discover 24 exclusive products to Anthropologie in this Beauty Advent Calendar 2023 ! 24 skincare products packed in a George & viv  creation to take care of your skin each day until christmas!
This beauty advent calendar won't leave you indifferent! You'll find inside multibrand beauty treats such as hand cream, lotion, serums…And even one nail polish!
A 24-day beauty journey illustrated by Emily Taylor, offering over £300 of premium products for £78
Value and contents of the Anthropologie Advent calendar ?
This advent calendar contains 24 products: face and body care
The value of products (serum; cream; lotion; cleansing…) contained in this beauty Advent calendar is worth £300
=> Discover full content in CALENDAR CONTAINS tab
Who is the Anthropologie Advent Calendar for?
Dedicated to beauty, and more particularly to skin care, the Anthropologie Advent calendar is aimed at women who want to take care of themselves, of their skin and who need to feel fresh, soft and beautiful everyday with  natural-botanical skin-care. It will be perfect for beautistas who like to try new beauty products and who like drugstore brands such as Mario Badescu, Poppy & Pout…
Anthropologie code / voucher :
Exclusive discount code : Get 10% OFF with promo code : WELCOME10
Find here all the Advent Calendars with a discount code
Anthropologie Advent Calendar 2023 Release Date
The advent calendar is already available on anthropologie.com
SPOILER:

Please note the full content of the 2023 Anthropologie advent calendar:

This beauty advent calendar contains 24 premium beauty samples for skincare and body
Solasta Skin Nourishing Rose Facial Oil 30ml Full Size
Adaptology Anti-aging Serum 10ml Full Size
Plenaire Rose Jelly Gentle Makeup Remover 30ml Full Size
Nailkind So Over The Top Nail Polish 8ml Full Size
Anatome Sleep Oil 30ml Full Size
Willowberry Nutrient Boost Day Cream 30ml Full Size
Fyg Find Your Glow Candle 70g
Løre Originals Cleansing Exfoliating And Nourishing Bar 50g Full Size
Dreem Distillery Moonlit Face Mask 15ml
Floragy Refresh Clay Face Mask 35g Full Size
Herlum Hand & Body Lotion Sandalwood & Grapefruit 50ml
Bybi Eye Plump Full Size
Stories Parfumes Stories No.01 Stories No.02 15ml Full Size
Fewe Take A Deep Breath Spray 10ml Full Size
Floral Street 3 X 1.5ml In Wonderland Peony, Sunflower Pop & Sweet Almond Blossom
Verden Hortosa Hand And Body Balm 55ml
Spritz Wellness Atmosphere Mist 10ml
Urban Apothecary Fig Tree Hand & Body 50ml
Baie Botanique Rose Renew Anti-ageing Serum 15ml Full Size
Sister & Co. Myrtle Bath Oil 30ml
Ilapothecary Eye Serum 10ml Full Size
Palette Vermillion Poppy Nail Paint 6ml Full Size
Upcircle Cleansing Face Balm 20ml
Plant Dpt Arctic Moss & Wild Fern City Hydration Day Cream 50ml Full Size
Content value of this advent calendar: £300