Origins
£110.00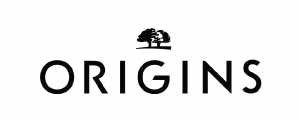 Discover the Origins Advent Calendar : 24 days of premium skincare delights, including iconic products and a special festive candle. A radiant journey to Christmas
Give the gift of healthy-looking skin with this beauty advent calendar 2023.
Complete with 24 nature-infused face favourites, beloved. Includes everything from our #1 Frothy Face Wash and anti-ageing eye-cream to a ginger exfoliating body scrub.
Origins Advent Calendar :
Origins Advent Calendar 2023 :
Discover 24 beauty products  in this Origins Advent Calendar 2023 ! 24 best-selling skincare products packed in this box to take care of your skin each day until christmas!
This beauty advent calendar won't leave you indifferent! You'll find inside high-quality beauty treats such as face cream, lotion, serums…
Countdown 2023 with our best gift of the year. From the favourite Charcoal mask to the ginger hand cream, this set is next level for delivering happy, healthy, radiant looking holiday skin.
=> Discover full content in CALENDAR CONTAINS tab
Who is the Origins Advent Calendar for?
Dedicated to beauty, and more particularly to skin care, the Origins Advent calendar is aimed at women who want to take care of themselves, of their skin and who need to feel fresh, soft and beautiful everyday with  natural-botanical skin-care. It will be perfect for beautistas who like to try new and qualitative beauty products.
Content value of this Advent Calendar :
The value of products (serum; cream; lotion; cleansing…) contained in this beauty Advent calendar is worth £164
Why buy Origins Advent Calendar 2023 ?
The Origins 2023 Advent Calendar is a festive treat with a curated selection of 24 premium skincare products.
This limited edition calendar is a celebration of Origins' best-selling skincare treasures, ensuring a radiant glow throughout the festive season. Behind each numbered door you'll find iconic products such as Mega Mushroom Lotion, Ginzing Eye Contour and Clear Improvement Purifying Charcoal Mask.
From revitalising serums to nourishing creams, each day promises a new treat, culminating in a special limited-edition ginger-scented candle on Christmas Day.
Whether you're an Origins aficionado or new to the brand, this calendar promises a daily dose of skincare luxury to make the countdown to Christmas even more special.
Origins code / voucher :
No promo / discount code available to this advent calendar at the moment
Advantage Origins : Free order delivery when you spend £35
Find here all the Advent Calendars with a discount code
Advent Calendar 2023 Release Date
Origins advent calendar is available on Origin.co.uk
SPOILER:

Please note the full content of the 2023 Origins advent calendar:

This beauty advent calendar contains 24 beauty products for body and skin-care : 
Clear Improvement Active Charcoal Mask 15ml
GinZing Energy Boosting Gel Moisturizer 15ml
Drink Up Intensive Overnight Mask 15ml
Original Skin Retexturizing Mask 15ml
High-Potency Night-A-Mins Resurfacing Cream 15ml
Ginger Souffle Whipped Body Cream 30ml
Mega Mushroom Advanced Face Serum 5ml
Ginger Hand Lotion 30ml
Mega Mushroom Soothing Face Cream 15ml
Checks and Balances Frothy Face Wash 15ml
Checks & Balances Scrub 30ml
Peace of Mind On-The-Spot Relief 15ml
Out of Trouble 10 Minute Mask 15ml
Ginger Burst Savory Body Wash 30ml
Plantscription Wrinkle Correcting Eye Cream with Retinol 5ml
Plantscription Anti-Aging Power Serum 5ml
Incredible Spreadable Scrub Ginger Body Scrub 30ml
Mega Mushroom Soothing Treatment Lotion 50ml
Clear Improvement Zero Oil Cleanser 15ml
GinZing Into The Glow Brightening Serum 5ml
GinZing Refreshing Eye Cream 5ml
GinZing Glow-Boosting Mask 15ml
GinZing Refreshing Scrub Cleanser 30ml
Small Ginger Tin Candle
Content value of this advent calendar 2023: £164