NEW
Nyx – 24 Day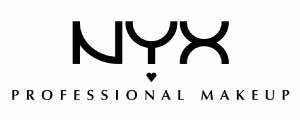 Who needs chocolate when you have NYX Professional Makeup?! Featuring 24 face, eye and lip makeup products in a selection of shades, the beauty advent calendar 2023 is the perfect buy for adding a boujie surprise to your Christmas countdown. The limited-edition calendar features a range of classic and new surprises, providing exciting treats to add to your collection.
Perfect for serving holiday looks, the advent calendar will build your makeup kit just in time for the festivities, offering the perfect gift for yourself or a loved one.
The advent calendar will be available from early October 2023
Nyx - 24 Day Advent Calendar :
NYX Advent Calendar 2023 :
Make room under the tree for our star-packed 24-day holiday countdown! Featuring 24 of our iconic best-sellers in mini and full sizes by NYX! We don't want to spill too much tea… but you can expect a range of face, eye and lip products in our limited edition holiday countdown.
Why wait when you can open a gift every day? Feel like a Super Star as you punch through each window for a special makeup surprise. Each hidden gem is either a classic, a newbie to the NYXPM fam, or here just for holidays. Flex these products during the holidays and into the new year.
Available for a limited time only! So be sure to grab one (or more ) to treat yourself, family and friends to the ultimate Super Star gift, for Super Stars only!
24 days of NYX beauty including matte lip creams, eyeshadows and illuminators :

24-piece Advent Calendar Makeup Set, With eye, lip and face products, Primers and setting powder, A new surprise every day for makeup lovers



A perfect makeup kit to countdown Christmas
limited-edition calendar
Who is the NYX Calendar for?
This NYX Beauty Advent calendar would make the perfect gift for seasoned beauty pros or even to those just starting their makeup journeys as it offers a delightful collection of 24 high-quality products, including best-sellers and exciting new releases. With its affordable price, NYX offers a complete set (foundation, lips, eyes) in which girls and women can find one of the brand's iconic bestsellers every day. A safe bet!
Contents andvalue of this Advent Calendar :
Inside this beauty advent calendar, you will find a mix of lip glosses, illuminators, cheek tints, and more, catering to a wide range of makeup preferences and styles
While unveiling each gift, keep an eye out for a secret QR code hidden among these fantastic products. Scanning it will unlock an interactive digital experience that will add an extra layer of excitement to your unboxing adventure!
The value of products (Palette; illuminator; gloss; Cheek tint ) contained in this beauty Advent calendar is worth £179
=> Discover full content of this calendar in CALENDAR CONTAINS tab
Where to buy this advent calendar :
Compare and buy this advent calendar at the best price :
Nyx promo code / voucher :
No promo / discount code available to this advent calendar for the moment
Find here all the Advent Calendars with a discount code
NYX Advent Calendar 2023 Release Date
The advent calendar is available
SPOILER:

Please note the full content of the Nyx Advent Calendar 2023:

This beauty advent calendar contains 24 face, eye and lip makeup products by NYX
x4 Butter Gloss
x1 Ultimate Shadow Palette Edit Petite
x2 Born To Glow Mini Liquid Illuminator
x3 Sweet Cheeks Liquid Cheek Tint
x3 Fat Oil
x2 Milky Gloss
x3 Smooth Whip
x3 This Is Juice Gloss
x1 Star Studded Face Stamp
x1 Nail File
x1 Makeup Sponge
Content value of this advent calendar: £179