PAW Patrol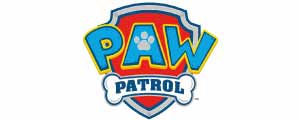 Make the countdown to the festive season even more exciting with the PAW Patrol Advent Calendar 2023 !
This festive PAW Patrol gift set is filled with fun festive surprises and accessories to discover. Kids will be delighted as they reveal a different festive-themed PAW Patrol gift every day. With 24 exclusive gifts to find, there's always a new surprise waiting behind each door. Kids can uncover their favourite pups dressed up for winter fun, snowboarding Ryder, friends like Wally the Walrus and Chickaletta, Skye's helicopter, themed play pieces and more.
Once all 24 gifts have been opened, kids can use their imaginations to create an Adventure Bay wintery scene and send the pups on exciting missions.
PAW Patrol Advent Calendar :
PAW Patrol advent calendar 2023 contains :
ADVENT CALENDAR WITH TOYS: With 24 exclusive gifts to discover, the PAW Patrol Advent Calendar is a fun way to get ready for the festive season There's a different seasonal gift for kids to open up each day
COLLECTIBLE PAW PATROL FIGURES: Behind each door is a small festive-themed PAW Patrol figure Kids can uncover their favourite pups and Ryder dressed up for festive fun, pup friends, play pieces and more
CREATIVE PLAY: Kids can explore their imaginations and use all of the toy advent calendar's pieces to create a fun-filled winter's day in Adventure Bay, then send the pups on exciting festive missions
FUN TOYS FOR 3-YEAR-OLD BOYS AND GIRLS: The PAW Patrol Advent Calendar is a special festive gift for kids aged 3 and up Make the festive season countdown memorable with the PAW Patrol Advent Calendar

Includes: 7 PAW Patrol Pups, 6 Pup Friends, 11 Accessories
=> Discover full content of this calendar in SPOILER tab
CONTENT VALUE OF THIS ADVENT CALENDAR 2023 : 
Kids advent calendar content value not disclosed
You may also like calendar : 
From Toy Advent Calendar 
SPOILER:

Please note the full content of the PAW Patrol Advent Calendar:

This advent calendar contains 24 days for Paw Patrol Fans :
7 PAW Patrol Pups

6 Pup Friends

11 Accessories
Content value of this advent calendar: not disclosed