NEW
Yankee Candle Book
£49.99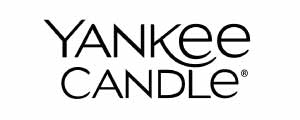 Countdown to Christmas with our Yankee-Candle Advent Calendar 2023.
The Countdown to Christmas is a magical time of year filled with twinkling lights, festive treats, and the joy of sharing heartfelt gifts with family and friends. Make each moment of the festive season merry and bright, with the inviting glow of candles. Countdown to Christmas with this special Yankee Book Advent Calendar 2023. Light a new candle each day and celebrate the Festive Season. Every day reveals a festive Tea Light or scented Votive Candles, including Twinkling Lights, Christmas Eve®, Letters To Santa and many more!
Also included in the set is a Constellation sliver plated glass Tea Light Holder.
This calendar is available in 3 versions (see description)
Yankee Candle Book Advent Calendar :
Yankee Candle Book Advent Calendar 2023 :
Every year we introduce a collection of beautifully designed Yankee Candle Advent Calendars. These Christmas 2023 Advent Calendars feature some of our favourite festive fragrances to count down to Christmas with on a daily basis. These candle advent calendar's make fantastic gifts or treats for yourself to enjoy a fragrant Christmas count down.
This joyful scented candle set includes 12 tea lights, 12 votive candles and 1 Constellation sliver plated glass Tea Light Holder.
A beautiful advent calendar to decorate and put a warm atmosphere in your home.
=> Discover the full content of this calendar in CALENDAR CONTAINS tab
Who is the Yankee Candle Advent Calendar for?
Whether as a gift idea or to treat yourself, the Yankee candle Advent calendar will appeal to anyone who wants to create a fragrant and festive atmosphere in their home while waiting for Christmas.
With these 24 candles with festive scents, enjoy a sparkling light every day to create an atmosphere of charm, sweetness or poetry. To share, with family, as a couple, or to enjoy alone, this box will rekindle the flame of magical moments of the end of the year, between pleasure, joy and tranquillity.
Contents value of this Advent Calendar :
The value of products (candle; perfume; light.. ) contained in this candle Advent calendar is not disclosed
Version of this advent calendar  :
Yankee Candle presents 3 versions of Advent Calendar :
Where to buy this calendar  :
Compare and buy this advent calendar at the best price on :
Candle of Yankee Discount Code :
No promo / discount code available to this advent calendar for the moment
Advantage Yankee Candle : FREE on orders over £30
SPOILER:

Please note the full content of the Yankee Candle Book Advent Calendar:

This decorative advent calendar contains 24 votive candles, tea lights and Dot/Star votive holder, in magical scents.
1 x Letters to Santa Tea Light Candle
1 x Silver Sage & Pine Tea Light Candle
1 x Twinkling Lights Tea Light Candle
1 x Soft Wool & Amber l Tea Light Candle
1 x Pink Cherry Vanilla Tea Light Candle
1 x Black Cherry Tea Light Candle
1 x Clean Cotton Tea Light Candle
1 x Christmas Eve® Tea Light Candle
1 x Christmas Cookie Tea Light Candle
1 x Amber & Sandalwood Tea Light Candle
1 x Bayside Cedar Tea Light Candle
1 x Wild Orchid Tea Light Candle
1 x Letters to Santa Votive Candle
1 x White Spruce & Grapefruit Votive Candle
1 x Silver Sage & Pine Votive Candle
1 x Warm Cashmere Votive Candle
1 x Pink Cherry Vanilla Votive Candle
1 x Red Raspberry Votive Candle
1 x Clean Cotton Votive Candle
1 x Black Tea & Lemon Votive Candle
1 x Soft Blanket Votive Candle Votive Candle
1 x Amber & Sandalwood Votive Candle
1 x Bayside Cedar Votive Candle
1 x Wild Orchid Votive Candle
1 x Constellation sliver plated glass Tea Light Holder (accessory)
Content value of this advent calendar: not disclosed