The White Company
£175.00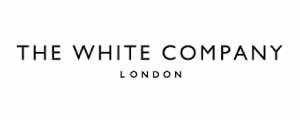 The White Company's Beauty Advent Calendar 2023 was a big hit last year, and it's not hard to see why. A new beauty product gift every day for 25 days? Don't mind if we do. Admittedly, we've always thought there should be advent calendars for grownups as well as kids (additionally, we are big fans of Christmas, beauty and The White Company, so…). The calendar makes a great organiser too.
To give you a little daily indulgence, The White Company has hidden a gorgeous present in each of the 25 pull-out drawers. Worth a total of £273, treats include bath and body miniatures to votives in bestselling scents. Look out for two of our favourite seasonal Signature Candles, too.
Ship to US The White Company US (available)
The White Company Advent Calendar :
The White Company advent calendar 2023 :
For the ultimate spa-like experience in the comfort of your own home, countdown to Christmas with The White Company's calendar. Filled with cosy candles, essential-oil blended body care and even the brand new Rose Quartz Gua Sha – you'll find everything you need to unwind, recharge and relax during the festive period.
Renowned for its impeccable style and attention to detail, the White Company brings us this sensational Advent Calendar promising a luxurious journey through the festive season.
The White Company Advent Calendars encapsulate the essence of the brand, offering carefully selected treasures that could range from fragrant candles and sumptuous skincare to elegant home accessories. Each day's reveal is a step into the world of refined British elegance, making the countdown to Christmas an indulgent and unforgettable experience.
The White Company's commitment to quality and sophistication ensures that this Advent Calendar is not just a collection of items but a narrative of festive luxury
Contents value of  The White Company Advent Calendar :
This beauty advent calendar contains 25 luxury beauty product for body, skin care and wellness.
The value of products (body balm; hand cream; lotion; fragrance..) contained in this beauty Advent calendar is worth £273
=> Discover full content in CALENDAR CONTAINS tab
Where to buy this advent calendar :
Comapre and buy this advent calendar at the best price
The White Company code / voucher :
No promo / discount code available to this advent calendar for the moment
Advantage The White Company : FREE for orders to UK over £50
Find here all the Advent Calendars with a discount code
The White Company Advent Calendar 2023 Release Date
The advent calendar is available on The White Company
SPOILER:

Please note the full content of the 2023 The white Company Advent Calendar:

This beauty advent calendar contains 25 luxury beauty product for body, skin care and wellness : 
Winter Signature Candle: 140g
Tuberose & Cashmere Signature Candle: 140g
Seychelles Bath & Shower Gel – Full Size: 250ml
Sea Salt Votive Candle: 75g
Fir Tree Mini Home Spray: 15ml
Oakmoss Mini Home Spray: 15ml
Winter Star Pomander & Spray: H5cm x W11.5cm x L16cm with 15ml Mini Home Spray
Tuberose & Cashmere Shower Gel: 50ml
Myrrh Mini Hand & Nail Cream: 50ml
Lime & Bay Mini Hand Cream: 30ml
Grapefruit & Mandarin Body Lotion: 50ml
Grapefruit & Mandarin Shower Gel: 50ml
Pomegranate Body Lotion: 50ml
Sea Salt Hand Wash: 50ml
Lime & Bay Bath & Shower Gel – Full Size: 250ml
Bergamot & Cedar Mini Home Spray: 15ml
Wild Mint Hand Wash: 50ml
Bergamot & Cedar Hand Wash: 50ml
Bergamot & Cedar Hand & Nail Cream: 50ml
Nourish Intensive Lip Mask: 15ml
Nourish Cloud Cream: 75ml
Spa Restore Shower Gel: 75ml
Spa Restore Muscle Gel: 75ml
Noir Body Lotion: 50ml
Noir Body Wash: 50ml
Content value of this advent calendar: £273