Ann Summers – 12 Nights of Indulgence
Ann Summers – 12 Nights of Indulgence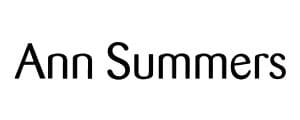 Treat yourselves to 12 Nights of Exhilaration in this naughty advent calendar filled with 12 exciting surprises, from pampering goodies to pleasurable toys, this calendar is the perfect gift for couples to explore new sensations every-night.
Explore these dozen delights together to find out your most intimate pleasures.
Plus : this calendar is available in 3 versions (see description)
Ann Summers - 12 Nights of Indulgence Advent Calendar :
12 Nights of Exhilaration Advent calendar 2023 :
This advent calendar is reserved for adults! 
Ann Summers is known for lingerie and sex toys, so you know this advent calendar won't disappoint. Open the doors to 12 seductive treats to enjoy as a couple
Contents and Value of this 12 Nights of Exhilaration Advent Calendar:
This 12 Nights of Exhilaration includes 12 surprises for an unforgettable experience featuring a selection of treats including  7 different sex toys, 3 accessories and 2 oils and lotions to enjoy.
The value of the contents of this calendar (sex toys, accessories, oils,..) is £325
=> Discover full content of this calendar in CALENDAR CONTAINS tab
Who is this 12 Nights of Exhilaration Advent calendar for?
This calendar is designed for couples looking to add excitement and intimacy to their relationship. It offers a range of sensual products and experiences, making it perfect for those seeking to explore and enhance their romantic connection. Whether you're in a long-term relationship or looking to surprise your partner with something special, the 12 Days of Temptation calendar is a delightful choice for couples ready to indulge in passionate moments together.
Version of this advent calendar :
Ann summers presents 3 sexy advents calendars :
Where to buy this calendar :
Compare and buy this calendar at the best price on this eshop
12 Nights of Exhilaration promo code / voucher :
Discount code : Get 20% OFF with discount code : SINGLE (Ends: 11/11/2023 23:59)
Advantage 12 Nights of Exhilaration: FREE UK Delivery over £40
Find here all the Advent Calendars with a discount code
Where to buy this advent calendar ?
This calendar is available on Ann Summers website
SPOILER:

Please note the full content of the 12 Nights of Exhilaration Advent Calendar 2023:

This adult advent calendar contains 12 goodies to pleasurable toys : 
Contains best Selling Thrusting Rabbit Vibrator, target your G-spot whilst the rabbit ears flutter against your clitoris for powerful sensations. Perfect for a blended orgasm.
Features Iconic Massage Wand. Explore different pleasure points together. The deep vibrations are perfect for targeting external erogenous zones.
Includes New Flexi Vibrator, a calendar exclusive! Customise your play, flex the vibrator toy exactly how you want it and enjoy the sensations.
Explore light bondage play with the buckle cuffs by securing your lovers wrists and take your time to tease them into submission.
Take turns to let the dice decide your next move. The options are endless.
Heighten your sensitivity with the warming and tingling orgasm gel. For use on all your external erogenous zones.
Explore temperature play and place the heart metal plug into warm or cool water before you experience new sensations. Wear during penetration for an added thrill.
Full List of products included: Rabbit Vibrator, Massage Wand, Flexi Vibrator, Finger Vibrator, Cockring, Bullet, Butt Plug, Lube, Orgasm Gel, Sex position Dice, Hand Cuffs, Collar & Lead.
Content value of this advent calendar 2023: £325