Drinks by the Dram – Vodka
Drinks by the Dram – Vodka
£99.95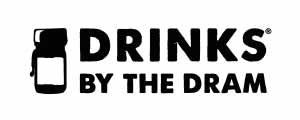 If you're looking to get involved with all the Drinks by the Dram Advent Calendar festivities, and you reckon counting down to Christmas with a selection of superb vodkas sounds like a delicious thing, then the Vodka Advent Calendar certainly sounds like something you'll enjoy!
There are no little squares of plain chocolate sitting behind the windows of this Advent calendar.
Instead, you'll find a different 30ml wax-sealed dram of vodka from some of the world's top producers behind each of the 24 windows!
An excellent gift for those looking to explore the spirit, or if you're already a fan of vodka and looking to explore some different expressions during the Christmas countdown!
Drinks by the Dram - Vodka Advent Calendar :
Drinks by the Dram – Vodka advent calendar 2023 :
Discover some of the finest and most exciting vodkas from around the world as you countdown to Christmas one tipple at a time. Behind these doors you'll find a unique selection of vodka from delicious classics, to delectably innovative flavoured expressions 24 days, 24 drams, 24 chances to explore incredible vodkas
24 different, handmade 30ml wax-sealed drams
Explore vodkas from across the globe
From boutique producers to world-renowned brands
=> Discover full content of this calendar in CALENDAR CONTAINS tab
Where to buy this advent calendar :
Compare and buy this advent calendar at the best price on :
Contents value of this Advent Calendar :
Adult advent calendar content value : Not disclosed
SPOILER:

Please note the full content of the 2023 Drinks by the Dram - Vodka advent calendar 2023 :

This adult advent calendar contains 24 different 30ml wax-sealed drams of Vodka :
06 Vodka Rosé 3cl Sample
Black Cow Pure Milk Vodka 3cl Sample
Brecon Five Black Vodka 3cl Sample
Cîroc Red Berry 3cl Sample
Cîroc Vodka 3cl Sample
Crystal Head Onyx Vodka 3cl Sample
Discarded Grape Skin Chardonnay Vodka 3cl Sample
Elit Vodka 3cl Sample
Haku Vodka 3cl Sample
J.J. Whitley Raspberry Vodka 3cl Sample
J.J. Whitley Watermelon & Lime Vodka 3cl Sample
Jaffa Cake Vodka - Cranberry 3cl Sample
Jaffa Cake Vodka - Passion Fruit 3cl Sample
Jaffa Cake Vodka 3cl Sample
Koskenkorva Climate Action Vodka 3cl Sample
Mamont Vodka 3cl Sample
Manchester Spirit Coffee Vodka 3cl Sample
Manchester Spirit Grapefruit Vodka 3cl Sample
Mary White Vodka 3cl Sample
Ramsbury Vodka 3cl Sample
Reyka Vodka 3cl Sample
Stoli Red Label 3cl Sample
Stoli Vanil 3cl Sample
X Muse Vodka 3cl Sample
Content value of this advent calendar: Not Disclosed