Kylie
£176.00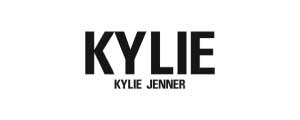 Celebrate the holidays with the Kylie Advent Calendar 2023 including 12 best-selling skin care and make up products. Discover a superstar cosmetic surprise behind every door like lip liners, scrub, different tone blushes.
This is one of the most expected beauty advent calendars ever! 
Priced at just £176, it's a value-packed gift for you or your loved ones. Don't miss out on the chance to make your December magical with the allure of Kylie's beauty essentials!
Kylie advent calendar 2023 :
Discover the UK Exclusive Twelve Days of Kylie Beauty Advent Calendar for 2023, brought to you by Kylie Cosmetics. This limited-edition beauty collection is your ultimate guide to festive beauty and self-care preparation.
Follow in Kylie's footsteps and indulge in twelve days of luxurious surprises that will certainly enhance your December with a touch of glamour!
Who is the Kylie Skincare Advent Calendar for?
Dedicated to beauty, and more particularly to skin care and make-up, the Kylie Advent calendar is aimed at women who want to take care of themselves, of their skin and who need to feel fresh, soft and beautiful everyday with luxury and famous cosmetics. It will be perfect for beauty addicts who love to try new beauty products and who like Kylie Jenner.
Who is Kylie?
Kylie Jenner, the renowned beauty icon and founder of Kylie Cosmetics and Kylie Skin, has redefined the beauty industry with her iconic products. With a massive global fan following, she's a trendsetter in the world of cosmetics and skincare, making her the ultimate source of inspiration for the Twelve Days of Kylie Beauty Advent Calendar.
Content value of this Advent Calendar :
This calendar includes a collection of 12 beauty treats, including highly-pigmented Matte Liquid Lipsticks, nourishing Coconut Lip Oil, and glistening High Gloss, and many more... all designed to enhance your festive look.
The value of products (Eyeliner, scrub, lipliner,blush…) contained in this beauty Advent calendar is Not Disclosed
=> Discover full content in CALENDAR CONTAINS tab
Kylie Skincare code / voucher :
No promo / discount code available to this advent calendar at the moment
Find here all the Advent Calendars with a discount code
Kylie Skincare Advent Calendar 2023 Release Date
The advent calendar is already available at Harrods.co.uk website
SPOILER:

Please note the full content of the Kylie advent calendar 2023:

This beauty advent calendar contains 12 best-selling makeup products by Kylie Jenner :
Lip Liner
Lip Blush,
Lip Shine Lacquer,
High Gloss x 2,
Kyliner Gel Eyeliner Pencil,
Kyliner Brush Tip Liquid Eyeliner Pen,
Clarifying Cleansing Gel 30ml,
Lip Oil,
Sugar Lip Scrub,
Clarifying Gel Cream,
Kylie Skin Headband
Content value of this advent calendar: not disclosed