ELLE Beauty
£149.00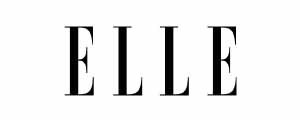 ELLE have put together a 25 day Advent Calendar 2023 packed with makeup and beauty products from brands we all know and love.
Consider it the ultimate early Christmas gift for all the beauty obsessives in your life. Or, even better, a daily treat yo'self countdown just for you.
With chic monochrome polka dot design, ELLE Advent Calendar is fully re-usable and fully recyclable : Opens up to reveal 25 drawers, each concealing one high end beauty product. Because being eco is just as important as looking fabulous.
ELLE Beauty Advent Calendar :
ELLE Advent Calendar 2023 :
COUNT DOWN TO CHRISTMAS with the limited-edition ELLE Advent Calendar 2023. Back and better than ever, our new calendar is packed with 25 BEST-SELLING BEAUTY MUST-HAVES – all wrapped up in an exclusive design that can sit pretty on your dressing table all year.
Who is the ELLE Advent Calendar for?
The ELLE Advent Calendar 2023 is designed for beauty enthusiasts, skincare addicts, makeup lovers and basically anyone who appreciates premium beauty products. It's an ideal gift for individuals seeking to upgrade their beauty routine with top-selling and high-quality beauty essentials.
Whether you're treating yourself or surprising a loved one, this calendar is perfect for those who want to indulge in 25 days of beauty bliss!
Contents and value of this ELLE Advent Calendar :
Inside this calendar, you'll find 25 best-selling beauty must-haves that promise to elevate your beauty routine to new heights. From the Revolution Skincare x Sali Hughes Placid 5-Acid Daily Exfoliant to the Floral Street Wonderland Bloom Candle, each day brings a delightful surprise.
The value of products (blush; spray; mask; cleanser; candle; ..) contained in this beauty Advent calendar is worth £575
=> Discover full content of this calendar in CALENDAR CONTAINS tab
 ELLE Discount Code :
Discount code : now subscribe for just £99 / Price include
Advantage ELLE : FREE UK Tracked Delivery
Discover here all the Advent Calendars with a discount code
Elle Advent Calendar 2023 Release Date
The advent calendar is available on hearstmagazines.co.uk
SPOILER:

Please note the full content of the 2023 ELLE Advent Calendar:

This beauty advent calendar contains 25 best-selling beauty must-haves selected by ELLE :
TATCHA The Essence 75ml, WORTH £63.00 FULL-SIZE
EVE LOM Cleansing Balm 50ml, WORTH £48.00 FULL-SIZE
DR. BARBARA STURM The Good C Vitamin C Serum 10ml, WORTH £45.00
FLORAL STREET 'Scents vary: Citrus Rose, Rose Provence, Spring Bouquet OR Sandal Dark Candle 200g, WORTH £38.00 FULL-SIZE
LAURA MERCIER Translucent Pure Setting Spray 16 Hr 100ml, WORTH £34.50 FULL-SIZE
MARIA NILA Salty Mist 150ml, WORTH £29.50 FULL-SIZE
MERIT The Special Mask 10mlSignature Lip Lightweight lipstick in Cabo Red, WORTH £28.00 FULL SIZE
CHĀMPO Leave-in perfecting cream 75ml, WORTH £28.00 FULL-SIZE
BARE MINERALS Loose Powder Blush in shade Rose Radiance 0.86g, WORTH £24.00 FULL-SIZE
RÉVIVE Masque des Yeux Instant 1 sachet, WORTH £23.00 FULL-SIZE
SHISEIDO Ultimune Power-Infusing Concentrate 10ml, WORTH £23.00
AVEDA Botanical Repair Overnight Serum 30ml, WORTH £21.00
REN & Now to Sleep 75ml, WORTH £20.00 FULL-SIZE
OLIVANNA Hydro Glow Marine Algae & Hyaluronic Acid Bio-Cellulose Face Mask 1 sachet, WORTH £18.00 FULL-SIZE
SCULPTED BY AIMEE My Mascara 12ml, WORTH £17.99 FULL-SIZE
EYEKO Eyeko Black Magic: Brown Cocoa Edit Liquid Eyeliner 2g, WORTH £16.00 FULL-SIZE
SALI HUGHES X REVOLUTION Placid 5-Acid Daily Exfoliant 150ml, WORTH £15.00 FULL-SIZE
NAILS INC Glow Hyaluronic Base Coat 14ml, WORTH £15.00 FULL-SIZE
BOBBI BROWN Extra Lip Tint in Bare Pink 0.7g, WORTH £12.50
TWEEZERMAN Micro Tweezers, WORTH £12.00
SLIP Rose gold skinny scrunchie, WORTH £9.00 FULL-SIZE
CLÉ DE PEAU Clarifying Cleansing Foam 20ml, WORTH £8.00
BENEFIT Benefit Fluff Up Brow Wax Mini 3ml, WORTH £6.13
Content value of this advent calendar: £575