No7
£54.95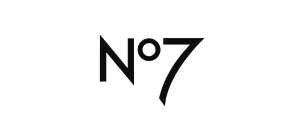 Take your beauty game to another level with the No7 Restore & Renew 25 Days of Beauty Advent Calendar!
This calendar offers 25 days of beauty bliss, with 14 FULL-SIZE products and a mix of skincare and cosmetics. Perfect for self-care enthusiasts and makeup lovers, it's a holiday season must-have.
Check out other exciting versions like the No7 Lift & Luminate and No7 Protect & Perfect 25 Days of Beauty Advent Calendars for even more beauty surprises!
Plus : Discover these 3 N°7 Advent calendar (see description)
No 7 advent calendar 2023 :
Prepare to embark on a journey of beauty and radiance this holiday season with the No7 Restore & Renew 25 Days of Beauty Advent Calendar. Get ready to unwrap the magic of 25 days filled with beauty surprises that will leave you feeling radiant and rejuvenated this holiday season.
With last year's jaw-dropping statistic of one No7 calendar sold every 10 seconds in the first 7 days, this year get the chance to choose between one of the four N°7 advent calendars available.  Don't miss out on the opportunity to make your beauty dreams a reality!
Who is this calendar for?
The No7 25 Days of Beauty Advent Calendar is perfect for anyone who loves to feel pampered and look their best during the holiday season. For skincare and makeup lover or for those who enjoy discovering new beauty products, this calendar is made to bring joy and radiance to their daily routine. It's also a thoughtful gift for someone special who deserves a month of self-care and beauty surprises. So, if you want to treat yourself or make someone's holiday extra special, this calendar is the perfect choice!
Version of this adult advent calendar :
No 7 presents 4 beauty advent calendars :
Contents value of this Advent Calendar :
With 25 beauty treats including 14 FULL-SIZE products, this calendar features No7's signature Restore & Renew skincare essentials and limited edition cosmetics from cleansers and serums to makeup and skincare minis!
The value of products (serum; gel oil; cleaning; makeup accessories ..) contained in this beauty Advent calendar is worth £213
=> Discover full content of this calendar in CALENDAR CONTAINS tab
Boots Discount Code :
No promo / discount code available to this advent calendar for the moment
Boots Free Delivery : when you spend £25
Find here all the Advent Calendars with a discount code
No7 Advent Calendar 2023 Release Date :
The advent calendar is available on boot's Website
SPOILER:

Please note the full content of the No 7 advent calendar 2023:

This advent calendar contains 25 beauty product for perfect skincare & makeup: 
FULL SIZE - No7 Radiance+ Daily Energising Exfoliating Cleanser 50ml
FULL SIZE - No7 Eyebrow Microfilling Pen Brown 0.6g
FULL SIZE - No7 Skin Illuminator 30ml
FULL SIZE - No7 Beautiful Skin Revitalising Hand Polish 75ml
FULL SIZE - No7 Limited Edition Eye Colour Brush
FULL SIZE - No7 Beautiful Skin Softening Foot Scrub 75ml
FULL SIZE - No7 Stay Perfect TM Eye Pencil Black 1.2g
FULL SIZE - No7 Total Renewal Micro-dermabrasion Face Exfoliator 75ml
FULL SIZE - No7 Instant Results Nourishing Hydration Mask Dry/Very Dry 100ml
FULL SIZE - No7 Moisture Drench Lipstick Voucher
FULL SIZE - No7 The Full 360 Mascara Black 7ml
FULL SIZE - No7 Limited Edition Lip Glaze Heavenly 3.3ml
FULL SIZE - No7 Limited Edition Lipstick Heavenly 3.3g
FULL SIZE - No7 Cleansing Pad
LIMITED EDITION - No7 Limited Edition Eye Pot Stardust 2.4g
MINI - No7 Pure Retinol 0.3% RETINOL Night Concentrate 10ml
MINI - No7 Toning Water FOR ALL SKIN TYPES 75ml
MINI - No7 LABORATORIES FIRMING Booster Serum 3ml
MINI - No7 Beautiful Skin Blissful Body Wash 50ml
MINI - No7 Beautiful Skin Completely Quenched Body Milk 50ml
MINI - No7 Foaming Cleanser FOR ALL SKIN TYPES 50ml
MINI - No7 Restore & Renew FACE & NECK MULTI ACTION Day Cream SPF15+ 5★UVA 25ml
MINI - No7 Restore & Renew MULTI ACTION Eye Cream 5ml
MINI - No7 Restore & Renew FACE & NECK MULTI ACTION Night Cream 25ml
MINI - No7 Restore & Renew FACE & NECK MULTI ACTION Serum 5ml
Content value of this advent calendar: £213