No7 Ultimate
£149.95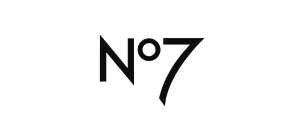 The Beauty advent Calendar you all know and love, the iconic calendar you wait all year for – back again with Limited Stock available, better than ever and EXCLUSIVE to Boots!
The No 7 Ultimate Christmas countdown to celebrate the skin you're in. A collection of No7 favourites for the ultimate Christmas treat behind every door.
Immerse yourself with this premium beauty drawer, filled with 24 full-sized products, worth £465
Plus : this advent calendar is available in several version (see description)
No7 Ultimate Advent Calendar :
No 7 Ultimate advent calendar 2023 :
With No7's calendar being the No1 calendar sold in Boots during Christmas 2022, this year, No7 brings us the Ultimate advent calendar 2023.  An iconic Beauty Calendar filled with luxurious beauty and skincare products.
Whether it's for you or a cherished loved one, this No7 advent calendar holds 25 treasures, including renowned products like the No7 Pure Retinol and the No7 Total Renewal Micro-dermabrasion Exfoliator, all in full-size format!
Who is this calendar for?
The No7 Ultimate 25-Day Beauty Advent Calendar is the ultimate gift for people who enjoy taking care of their skin and looking beautiful. For the skincare, makeup and beauty product fans in your life, this calendar is designed to delight their senses. You can give it as a gift to yourself to make your beauty routine more special during the holiday season, or you can offer it to someone special who deserves to feel pampered and excited about discovering 25 full-size No7 beauty items. It's a great gift for people of all ages who want to feel and look great during the holiday season and beyond.
Contents and value of this No7 Advent Calendar :
From skincare must-haves like the No7 Future Renew range to makeup essentials like lip gloss, eyeshadow, and mascara, this calendar has it all!
The value of products (serum; gel oil; cleaning; makeup accessories ..) contained in this beauty Advent calendar is worth £465
=> Discover full content of this calendar in CALENDAR CONTAINS tab
Versions of this adult advent calendar :
No 7 presents 2 beauty advent calendars :
Boots Discount Code :
No promo / discount code available to this advent calendar for the moment
Discount code : Get £30 OFF on this calendar / discount applies at checkout.
Boots Free Delivery : when you spend £25
Find here all the Advent Calendars with a discount code
No7 Advent Calendar 2023 Release Date :
The advent calendar is available on Boots website in limited stock!
SPOILER:

Please note the full content of the 2023 No 7 advent calendar ultimate:

This beauty advent calendar contains 25 beauty products for skincare and makeup :
FULL SIZE - No7 Beautiful Skin Nourishing Hand & Nail Cream 125ml
FULL SIZE - No7 Perfect & Protect Intense ADVANCED Moisturising Body Serum 200ml
FULL SIZE - No7 Restore & Renew DUAL ACTION Cleansing Lotion 200ml
FULL SIZE - No7 Pure Retinol 0.3% RETINOL Night Concentrate 30ml
FULL SIZE - No7 Total Renewal Micro-dermabrasion Exfoliator 75ml
FULL SIZE - No7 Future Renew ™ DAMAGE REVERSAL Eye Serum 15ml
FULL SIZE - No7 Gel Finish Nail Colour Rose Gold 10ml
FULL SIZE - No7 Laboratories LINE CORRECTING Booster Serum 25ml
FULL SIZE - No7 High Shine Lip Gloss Desert Rose 8ml
FULL SIZE - No7 Restore & Renew MULTI ACTION FACE & NECK Serum Boost Sheet Mask 23g
FULL SIZE - No7 Trio Eyeshadow Sunset 2.6g
FULL SIZE - No7 Eyebrow Tinted Gel 3.7ml
No7 Bronzer Brush
FULL SIZE - No7 Age Defying Lipstick Caramel Silk 3.5g
FULL SIZE - No7 Stay Perfect ™ Matte Fixing Mist 100ml
FULL SIZE - No7 Lip & Cheek Tint - Dusky Pink 10ml
FULL SIZE - No7 Shimmer Highlight Palette Rose 10g
FULL SIZE - No7 Future Renew ™ DAMAGE REVERSAL Day Cream SPF 40 50ml
FULL SIZE - No7 4D Lift and Curl Mascara 7ml
FULL SIZE - No7 Future Renew ™ DAMAGE REVERSAL Night Cream 50ml
FULL SIZE - No7 Lift & Luminate TRIPLE ACTION Primer 30ml
FULL SIZE - No7 Future Renew ™ DAMAGE REVERSAL Serum 25ml
FULL SIZE - No7 Laboratories RESURFACING PEEL 15% Glycolic Acid 30ml
FULL SIZE - No7 Pure Retinol Hand Cream 75ml
No7 Foundation voucher
Content value of this advent calendar 2023: £465