Mylee
£50.00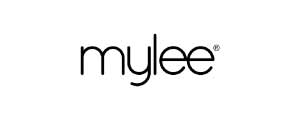 Get your nails ready until the big day with the Mylee Advent calendar!  It contains 12 surprises for nail art like gel polishes, Dotting tool, stickers etc…
This nail art Advent Calendar 2023 will treat you to exclusive and essential full size nail art hidden behind individual windows and different colour or style each day.
This advent calendar is already available.
Mylee Advent Calendar 2023 :
Discover Mylee's bestsellers and exclusive products in this nail-art Advent Calendar 2023 ! 12 nail polishes, accessories and tools in full sizes!
This beautiful advent calendar won't leave you indifferent! Beyond its attractive bright pink appearance and its Christmas designs it is packed with 12 nail  products including 6 EXCLUSIVE festive colours that yule love and UV/LED curable.
With this Mylee Advent calendar , find all your beauty favorites in generous formats:  A limited edition including the essentials of the brand.
Content's value of this Advent Calendar :
Inside this Mylee advent calendar 2023, you'll discover all the essentials you need for a stunning manicure. Among the treasures are two brand-new shades: a pearly white named "Ice Rink Gel Polish" and a vibrant red called "Helter Skelter Gel Polish."
The value of products (nail polishes, gel, stickers..) contained in this nail polish Advent calendar is worth: Not Disclosed
=> Discover full content in CALENDAR CONTAINS tab
Who is the Mylee Advent Calendar for?
Dedicated to manicure, the Mylee Advent calendar is aimed at feminine and elegant women who want to treat themselves from head to toes with a luxurious box to get the perfect nail style, toes and hands and who like to change the coulour of their nail polish according to their feelings, outfits or events.
Where to buy this advent calendar :
Compare and buy this advent calendar at the best price :
Mylee code / voucher :
No available promo / discount code for this advent calendar at the moment
Find here all the Advent Calendars with a discount code
Mylee Advent Calendar 2023 Release Date
The advent calendar is already available on beautybay.com
SPOILER:

Please note the full content of the 2023 Mylee advent calendar:

This nail polish advent calendar contains 12 manicure/pedicure products for your nails in full sizes
Ice Rink Gel Polish – A pearlescent white
Helter Skelter Gel Polish – A vivacious red
2 x Spotlight Gel 10ml – Two reflective gel polishes in gold and silver shades
2 x Liner Gel 7ml – Two gel polish liners in black and white shades
2 x Crème CaraGel 5g – Two solid gel polish pots in nude and baby pink
Dotting Tool
Oval Brush
Ultra Fine Brush 7mm
Set of Stickers
Content value of this advent calendar: Not disclosed