NEW
Sisley Paris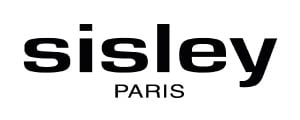 Decorated with collages and embroideries by its founder, Isabelle d'Ornano, the Sisley Paris Advent Calendar is a countdown to beauty. A luxurious box features 25 drawers filled with premium Sisley products from skincare to fragrance. Highlights include the Black Rose Cream Mask and Eau du Soir perfume. It transforms the Christmas countdown into a daily indulgence, offering an unparalleled beauty experience. It's not just a calendar; it's a gateway to Sisley Paris' world of exquisite beauty treasures
Including face and body cosmetics, make-up and hair care products from the Hair Rituel by Sisley collection. This is the brand's first beauty advent calendar.
Discount code : get 15% OFF on sisley advent calendar. Just add to basket ) and enjoy
Sisley Paris Advent Calendar :
Sisley Paris Advent Calendar 2023 :
For the first time, Sisley presents the first Sisley Paris Advent calendar. A luxurious box, each compartment is delicately decorated with motifs designed by the company's founder, Isabelle d'Ornano, highlighting her talent for embroidery and the quality of the calendar. But the real treasure is in the drawers.
A total of 25 drawers contain the iconic Sisley Paris products: serums, anti-ageing creams, masks, soaps, lip balms and hair care products from the Hair Rituel by Sisley range.
With reusable, numbered compartments that become drawers each day, the first Sisley Paris Beauty Advent Calendar aims to highlight the expertise, know-how and quality of its beauty products.
Why buy this advent calendar ?
Step into a world of luxury and beauty with the Sisley Paris Advent Calendar for 2023. Designed by Isabelle d'Ornano, this exquisite calendar is adorned with whimsical collages and embroidery, capturing the essence of Sisley Paris.
Behind each of its 25 drawers lies a meticulously curated selection from Sisley's Skincare, Makeup, Haircare, and Fragrance collections. Highlights include the iconic Black Rose Cream Mask, Revitalising Volumizing Shampoo, and Eau du Soir perfume.
The calendar also features exclusive items like the Phyto-Gloss Pocket Mirror and the Sisleÿa L'Integral Anti-Age Concentrated Firming Body Cream.
This beauty calendar offers an unparalleled beauty experience, making each day leading up to Christmas a moment of pure delight. It's more than just a countdown; it's an invitation to indulge in the finest beauty treasures that Sisley Paris has to offer.
Value and contents of the Sisley Paris Advent calendar ?
The Sisley Advent calendar contains 25 products: face and body care, hair care, make-up and beauty accessories.
The value of the products (mask, oil, balm, serum, shampoo, etc.) contained in this beauty box is not disclosed.
=> Discover full content in CALENDAR CONTAINS tab
Sisley Paris Advent Calendar 2023 Release Date
The Sisley Paris 2023 Advent Calendar is available on Sisley-paris.com
Who is Sisley Paris ?
A pioneer in phyto-cosmetology, Sisley Paris is a French brand that specializes in luxury cosmetics, celebrated for its unique formulas that incorporate plant extracts. The brand, established in 1976 by Hubert and Isabelle d'Ornano, provides a comprehensive assortment of products for skincare, make-up, and fragrances, merging the realms of science and nature to yield extraordinary outcomes.
Sisley Paris, with its expertise in phyto-cosmetology, utilizes superior quality plant extracts to develop innovative and potent products suitable for all skin types.
Sisley Paris code / voucher :
Discount code : get 15% OFF on sisley advent calendar. Just add to basket ) and enjoy
Find here all the Advent Calendars with a discount code
SPOILER:

Please note the full content of the Sisley Paris advent calendar 2023 :

The Sisley Paris Advent calendar is made up of 25 beauty products: face and body cosmetics, hair care, make-up and beauty accessories :
Black Rose Cream Mask 10 ml
Eau du Soir 2 ml
Revitalising Volumizing Shampoo 50 ml
All Day All Year 10 ml
Phyto-Gloss Pocket Mirror
Black Rose Precious Face Oil 3 ml
Sisleÿa L'Integral Anti-Age Concentrated Firming Body Cream 15 ml
Eau de Campagne Soap 50 g
Revitalising Fortifying Serum 4.5 ml
Sisleÿa L'Integral Anti-Age Firming Concentrated Serum 5 ml
Buff and Wash Facial Gel 10 ml
Eau Efficace Gentle Make-Up Remover 30 ml
Phyto-Rouge Shine n°21 Sheer Rosewood 3 g
Eau De Campagne Gentle Bath and Shower Gel with Botanical Extracts 50 ml
Izia Eau de Toilette 6.5 ml
Black Rose Skin Infusion Cream 10 ml
Nutritive Lip Balm 9 g
Precious Hair Care Oil 20 ml
Velvet Sleeping Mask with Saffron Flowers 10 ml
Sisleÿa L'Integral Anti-Age 5 ml
L'Eau Rêvée d'Hubert 10 ml
So Curl Mascara n°1 Deep Black 10 ml
Sisleÿa L'Integral Anti-Age Anti-Wrinkle Concentrated Serum 5 ml
Sisleÿa L'Integral Anti-Age Eye and Lip Contour Cream 15ml with Ridoki Massage Tool