Revolution x Game of Thrones
Revolution x Game of Thrones
£57.10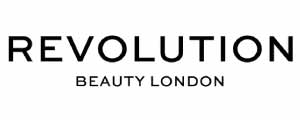 Winter is coming ! and brings with it beautiful novelty! Among other things, this 12-day beauty Advent calendar from Revolution X Game of Thrones is an elegant countdown to Christmas 2023!
Inside, 12 makeup products and beauty accessories all inspired by Game of Thrones. Besides, the  colors  of the eye shadows are named with names in reference to the series , such as Dragon Glass, Bend the knee, The Mad King, Fire & Blood, Kraken, Giant, Lady, Dark..
Whether it's for Halloween or to wait for Christmas, with its surprises for the lips, the eyes and exclusive accessories, this pretty collaboration will give you unforgettable memories .
Revolution x Game of Thrones Advent Calendar :
Revolution x Game of Thrones Advent Calendar 2023 :
Each year, Makeup Revolution offers an unprecedented collaboration with iconic series . If last year the London make-up brand delighted all Friends fans, there is no doubt that this new beauty Advent calendar in the image of Game of Thrones will obtain the same success.
Presented in a box containing the color codes and visuals of the series, including the emblematic throne of swords, you will find 12 days / 12 boxes each comprising make-up products and beauty accessories, all inspired by colors and like Game of Thrones.
If the names of   the eye shadow colors are named with names in reference to the series , such as Dragon Glass, Bend the knee, The Mad King, Fire & Blood, Kraken, Giant, Lady, Dark… The mirror in the shape of the famous sword throne will surely not leave indifferent fans of the series, and beautyaddicts
This is a  limited edition offered exclusively by Makeup Revolution
=> Discover full content of this calendar in CALENDAR CONTAINS tab
Contents value of this Advent Calendar :
The value of products (lipstick; mascara; miroir; shadow palette..) contained in this beauty Advent calendar is not disclosed
Where to buy this Calendar :
Compare and buy this advent calendar at the best price on :
Version of this advent calendar :
This year, Makeup Revolution present three beauty advent calendars 2023  with the design with marble effect univers :
Revolution Discount Code :
No promo / discount code available to this advent calendar for the moment
PROMO CODE : Get 10% Off this discount code "Welcome10"
Advantage Makeup Revolution : FREE UK Delivery over £30
Discover here all the Advent Calendars with a discount code
Revolution Advent Calendar 2023 Release Date :
The advent calendar wis available
SPOILER:

Please note the full content of the Makeup Revolution Advent Calendar 2023 :

This beauty advent calendar contains 12 Makeup Revolution products and accessories for Game of Thrones themed beauty and makeup
Game of Thrones Warm Orange Shadow Palette
Game of Thrones Warm Pink Shimmer Shadow Palette
Game of Thrones Warm Orange Shadow Palette
Game of Thrones liquid shimmer shadows
Game of Thrones Satin Matte Lipstick
Game of Thrones satin lipstick
Game of Thrones Mini Fixing Spray
Game of Thrones primer
Game of Thrones Volume Mascara
Game of Thrones Red Beauty Sponge
Game of Thrones compact mirror
Game of Thrones Fluttering False Eyelashes
Content value of this advent calendar: not disclosed