INIKA
£114.17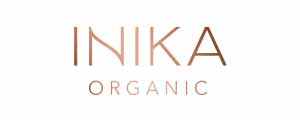 Discover the INIKA advent calendar, 12 Days of beauty for christmas, filled with INIKA's Organic skin-care and make-up favourites : Serum; Eye pencil, face oils etc…
All vegan, organic, natural, plastic and cruelty-free cosmetics packed in a wonderful box with a shell design to give you for christmas the mermaid's beauty that you've always dream!
INIKA Advent Calendar 2023 :
Discover The INIKA calendar, This vegan, organic, cruelty-free box contains 12 days of cosmetics, including both make-up and skin-care.
It encompasses bestsellers and new launches for face, lips, eyes, and hands such as the Phyto-Active Face Oil and the Loose Mineral Bronzer for instance. With a wonderful shell design packaging, it is also a plastic neutral certified product.
=> Discover full content in CALENDAR CONTAINS tab
Who is the INIKA Advent Calendar for?
Dedicated to beauty, and more particularly to skin care, the INIKA Advent calendar is aimed at women who want to take care of themselves, of their skin and who need to feel fresh, soft and beautiful everyday with  natural-botanical/organic skin-care. It will be perfect for vegan women/ green beauty lovers who like to try new and qualitative cosmetics without causing any damage to animals.
Content's value of this Advent Calendar :
The value of products (serum; cream; bronzer…) inside this beauty Advent calendar is not disclosed
INIKA code / voucher :
No available promo / discount code for this advent calendar at the moment
Find here all the Advent Calendars with a discount code
INIKA Advent Calendar 2023 Release Date
The advent calendar will be soon available on Topology's Website
SPOILER:

Please note the full content of the 2023 INIKA advent calendar:

This advent calendar contains 12 days of green beauty including make-up and skin-care and 2 full-size products:
INIKA Organic Phytofuse Renew™ Cream Cleanser 10ml
INIKA Organic Phyto-Active Face Oil 4ml
INIKA Organic Phytofuse Renew™ Day Cream 10ml
INIKA Organic Phytofuse Renew™ Hand Cream 30ml
INIKA Organic Setting Brush
INIKA Organic Radiant Glow Veil 4ml
INIKA Organic Eye Pencil (Emerald) 1.3g
INIKA Organic Lip & Cheek Cream (Morning) 3.5g
INIKA Organic Loose Mineral Bronzer (Sunkissed) 0.7g
INIKA Organic Mineral Setting Powder 0.7g
INIKA Organic Lip Serum 5ml
INIKA Organic Lip Crayon (Rose Petal) 3g
Content value of this advent calendar 2023: not disclosed