Oliver Bonas – Beauty
£95.00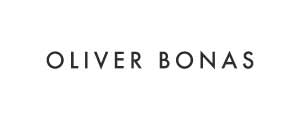 Give the gift of healthy-looking skin with this Oliver Bonas beauty advent calendar 2023.
25 botanical cosmetics for your face, hair and body. Includes every must-haves from the Mandarin Lip Scrub to the Wildflowers & Sandalwood Hair Oil.
Plus : discover also 12 days of jewellery Oliver Bonas Advent Calendar
Oliver Bonas - Beauty Advent Calendar :
Oliver Bonas Advent Calendar 2023 :
Discover 25 beauty treats in this Oliver Bonas Advent Calendar 2023 ! 25 best-selling sckin-care and body-care cosmetics packed in this box to take care of your skin each day until christmas!
This beauty advent calendar won't leave you indifferent! You'll find inside high-quality products created and formulated by the Oliver Bonas's beauty team such as the Rose & Hibiscus Hand Scrub to provide you an irresistible wellness…
=> Discover full content in CALENDAR CONTAINS tab
Who is the Oliver Bonas Advent Calendar for?
Dedicated to beauty, and more particularly to skin care, the Oliver Bonas Advent calendar is aimed at women who want to take care of themselves, of their skin and who need to feel fresh, soft and beautiful everyday with botanical skin-care. It will be perfect for beautistas who like to try new and qualitative beauty products.
Contents value of this Advent Calendar :
The value of products (serum; cream; lotion; cleansing…) contained in this beauty Advent calendar is not disclosed.
Other available versions of this Advent Calendar :
Oliver Bonas code / voucher :
No promo / discount code available to this advent calendar at the moment
Find here all the Advent Calendars with a discount code
Oliver Bonas Advent Calendar 2023 Release Date
The advent calendar will be soon available on Olivier Bonas' Website
SPOILER:

Please note the full content of the 2023 Oliver Bonas advent calendar:

This beauty advent calendar contains 25 beauty products for body and skin-care : 
Wildflowers & Sandalwood Bath Oil 9ml
Rose, Sage & Mint Foot Scrub 10g
Wildflowers & Sandalwood Hair Oil 9ml
Rose & Hibiscus Hand Scrub 10g
Mandarin Lip Scrub 10g
Citrus & Bergamot Body Polish 10g
Rose & Sandalwood Cube Bath Fizzer 20g
Blood Orange & Saffron Star Bath Fizzer 35g
Citrus & Bergamot Star Bath Fizzer 35g
Lavender, Eucalyptus & Ylang Ylang Bath Soak Marbles 15g
Rose, Sage & Mint Foot Cream 10 Ml
Rose & Hibiscus Hand Cream 10ml
Wildflowers & Sandalwood Face Mask 10ml
Rose & Hibiscus Body Whip 10ml
Rose, Sage & Mint Pink Clay Face Mask 10g
Rose & Hibiscus Bath Salts 80g
Lavender Sleep Drops 9ml
Wildflowers & Sandalwood Cuticle Oil 9ml
Blood Orange & Saffron Body Oil 9ml
Rose Quartz Mini Facial Massager
Velvet Eye Mask
Compact Mirror
Cotton Drawstring Pouch
Elastic Spa Headband
Cotton Mini Zipped Pouch
Content value of this advent calendar 2023: not disclosed