Victoria's Secret
£161.00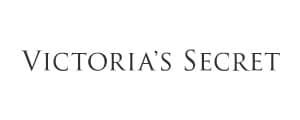 Discover the Victoria's Secret Advent Calendar 2023, a key to a holiday season filled with sophistication and allure! With 12 days of scents that celebrate confidence, this calendar is a must-have for fragrance enthusiasts and those seeking a touch of glamour.
Enjoy your holidays with iconic fragrances and beauty products, inspired by a brand that empowers and uplifts. Discover the magic of Victoria's Secret, and make this holiday season extraordinary. Don't wait – embrace the scents of confidence and celebrate your unique style today!
Only available for US delivery for the moment. 
Victoria's Secret Advent Calendar :
Victoria's Secret Advent Calendar 2023:
Experience the allure of Victoria's Secret like never before with the Victoria's Secret Advent Calendar 2023. Unwrap the magic and celebrate your confidence with 12 days of enchanting surprises. This holiday calendar is the perfect gift that keeps on giving, featuring a selection of signature fragrances and more to make your holiday season unforgettable.
Who is the Victoria's Secret advent calendar for?
This box is for all beauty addicts, fragrances lovers, Victoria's Secret fans who take care of themselves, and who need to feel fresh, soft and beautiful everyday with luxurious and delicious scents. Discover wonderful packaging to decorate your room and be ready to smell irresistible!
Who is Victoria's Secret?
Victoria's Secret & Co. is a Fortune 500 specialty retailer known for its modern, fashion-inspired collections. Their offerings include signature bras, panties, lingerie, casual sleepwear, swimwear, and award-winning prestige fragrances and body care.
Victoria's Secret and PINK are their market-leading brands, committed to inspiring and uplifting customers while advocating for positive change and diversity
Content's value of this Advent Calendar :
Inside this calendar you will find an amazing collection of Victoria's Secret products offering you a range of delightful aromas and glamour!
The value of products (perfumes, candles, glosses…) contained in this perfume Advent calendar is not disclosed.
=> Discover full content in CALENDAR CONTAINS
Victoria Secret code / voucher :
No codes or vouchers for this advent calendar
Find here all the Advent Calendars with a discount code
Advent Calendar 2023 Release Date:
Victoria's Secret advent calendar 2023 if only available for US delivery on the victoriassecret.com
Set an alert on this page to make sure you don't miss any UK availability
SPOILER:

Please note the full content of the 2023 Victoria's Secret advent calendar:

This 12 days perfume advent calendar contains perfumes, candles, glosses and other surprises...
Bombshell Eau de Parfum 
Bombshell Seduction Eau de Parfum 
Bombshell Intense Eau de Parfum 
Bombshell Glamour Eau de Parfum 
Starstruck Color Gloss
Brilliant Color Gloss 
Bombshell Eau de Parfum
Bombshell Fragrant Bath Bar 
Bombshell Candle 
Bombshell Seduction Candle 
Bombshell Intense Candle 
Bombshell Keychain 
Content's value of this calendar: not disclosed