Fortnum's Rare Tea Wooden
Fortnum's Rare Tea Wooden
£155.00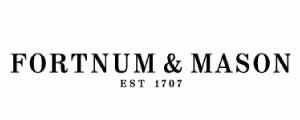 Make your holidays extraordinary with Fortnum's Tea Wooden Advent Calendar. It's a festive masterpiece, perfect for discovering, sharing and sipping in luxury.
Filled with loose leaf brews from far-flung places, this wooden calendar will be a beloved part of your holiday celebrations for years to come and can be easily refilled year after year.. Order now and let the enchanting aroma and unrivaled flavor of Fortnum's tea infuse your Christmas.
Fortnum's Rare Tea Wooden Advent Calendar :
Fortnum's Rare Tea Wooden Advent Calendar 2023 :
Cups at the ready, tea lovers! With the Fortnum's Rare Tea Wooden advent calendar, the countdown is on and each of these 24 teas is here to help you sip your way through the festive season.
Experience the essence of the holiday season like never before as you delve into a world of exquisite tea, carefully prepared for your enjoyment. This splendid wooden calendar not only adds a touch of elegance to your festive decor but also promises daily moments of pure tea indulgence.
Share the joy with your loved ones as you discover a new blend every day. Make this Christmas truly special with Fortnum's.
Who is the Fortnum's Rare Tea Wooden Advent Calendar for?
This advent calendar will be perfect for tea lovers, people who love to taste new teas and new savors. It's also a geat gift idea for those who already know the brand and pay attention to the quality of the their tea and like tasting new aromas. People who are on a diet will also enjoy it since teas and herbal blends in general are delicious and healthy to stay fit.
Content value of this Advent Calendar :
Inside this calendar you will  find 24 distinct tea bags from around the globe. From the classic charm of Royal Blend and Earl Grey to the exotic allure of Darjeeling FTGFOP and Green Tea with Lemon, each door unveils a 25g caddy of high-quality loose leaf tea. Also, the joy doesn't end with the last door – this wooden calendar can be refilled and cherished for years to come, making it a timeless investment. 
The value of products (24 tea bags of different aromas…) is not disclosed.
=> Discover full content in CALENDAR CONTAINS tab
Fortnum's Rare Tea Wooden code / voucher :
No available promo / discount code for this advent calendar at the moment
Find here all the Advent Calendars with a discount code
Fortnum's Rare Tea Wooden Advent Calendar 2023 Release Date
The advent calendar is already available on fortnumandmason.com
SPOILER:

Please note the full content of the 2023 Fortnum's Rare Tea Wooden Advent Calendar:

Taken from our Rare Tea Collection, some delightful teas in this advent calendar include (in no particular order):
Royal Blend
Earl Grey
Darjeeling FTGFOP
Green Tea with Lemon
Black Tea with Strawberry
Breakfast Blend
Ceylon Orange Pekoe
Green Tea with Elderflower
Smoky Earl Grey
Explorer's Tea
Afternoon Blend
Christmas Black Tea
Black Tea with Peach
Albion Blend
Christmas Green Tea
Green Tea with Mandarin
Queen Anne
Black Tea with Vanilla
Assam TGFOP
Royal Blend
Victoria Grey
Plum and Apple Infusion
Christmas Green Tea
Christmas Black Tea
Content value of this advent calendar : not disclosed