Playmobil – City Action Police Diving Mission
Playmobil – City Action Police Diving Mission
£24.99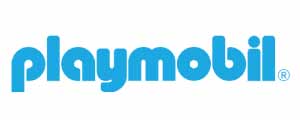 Discover wonderful surprises inside the Police Diving Mission Advent Calendar. This Playmobil calendar features a scooter with an underwater motor and blue Tinti bathwater colour which, when combined, produces exciting colour traces in water! Discover three Playmobil figures on the countdown to Christmas, as well as many fun bathtime accessories.
Playmobil - City Action Police Diving Mission Advent Calendar :
Playmobil – City Action Police Diving Mission advent calendar (79776)
Police bathtub diving operation! Ideal for kids. Get ready for an exciting water chase with this Playmobil advent calendar 2023 ! Motorized scooter for extra action. In combination with the blue color of the Tinti bath, this leaves exciting traces of color in the water.
With a great bath product from Tinti: 1 x Tinti blue bath color (content: 10 colored tablets).
Features blue bath water colour
With submersible motor for scooters (requires 1 x 1.5V micro battery (AA) – not included)
Combine the water colour with the scooter to create blue water traces
With a work ring to make it easy to turn the submersible motor on and off once installed.
With Playmobil figures and accessories
Not suitable for children under 3 years of age due to the dangers of suffocation caused by small parts.
=> Discover full content of this calendar in CALENDAR CONTAINS tab
Where to buy this advent calendar : 
Buy this advent calendar at the best price on this eshop :
Playmobil Discount Code :
No promo / discount code available to this advent calendar for the moment
Discover here all the Advent Calendars with a discount code
More calendar in the same theme?
Do you like the Playmobil universe? Discover and find all the Playmobil Advent calendars
SPOILER:

Please note the full content of the Playmobil - City Action Police Diving Mission Advent Calendar (70776) :

This advent calendar contains 24 figures et accessories Playmobil themed Police :
Figures: 2 police divers, 1 diver
Animals: 1 small swordfish, 1 moray eel, 2 butterfly fish, 1 lobster, 2 crabs
Accessories: 1 large underwater scooter, 1 submersible motor, 1 steering ring for the underwater engine, 2 net holders, 3 nets, 1 small underwater scooter, 1 floating buoy with a rope and hook, 2 x diving jackets with regulator and diving cylinders, 3 pairs of diving fins, 1 diving helmet, 2 diving goggles, 1 snorkel, 1 diving knife, 1 harpoon, 2 handheld navigators, 1 grate with lid, 1 cup, 1 can, 1 bust, 3 bars gold, 1 jug, 1 magic lamp, 1 horn, 1 cuff, 2 large cuffs, 1 wristwatch, 1 underwater plant, 1 hideout stone, 1 coral stone
1 x blue Tinti bath (contents: 10 colored tablets).
Content value of this advent calendar: not disclosed